We usually don't cover much news on Gaming but this was something to share for sure. Recently we spotted a Concept render of PlayStation 5 and it does looks amazing. But what's more? This upcoming successor of PS4 is more likely to be based on VR and AR Technology. Which does sounds so cool and amazing! It literally means we will be able to play games like the Spy-kids played in the film! 😀
That's why a PlayStation 5 concept, such as the one below interests us in a major way. Created by Fateh Dogar from Pakistan, this console reminds me a lot of an Nvidia Shield TV, as far as the design goes.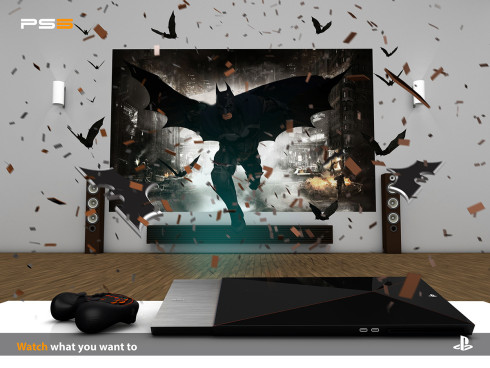 The joystick has certainly evolved, now sporting a small screen and clearly highlighted and lit up buttons. The headset you can see here can be worn on the ears and eyes, feeling sort of a reversed set of headphones of sorts. Sony's latest PlayStation designs haven't exactly been revolutionary, but rather rectangular and angular. They were also rather massive, till the slim versions came along.
The Sony PS5 starts off slim and sporting a sort of pyramid towards the side and inclined angles. Keep in mind that Nintendo tried its luck with putting a screen on a joystick with the Wii U and that didn't pan out very well, did it? Considering the decentralization of a core console, with so many accessories and parts, making it slimmer makes sense, right? I also expect 4K graphics here! I mean, who won't when you have such awesome stuffs already?
So, yeah.. What you guys are thinking about it? Would you ditch your current gaming console for this one? Or stick to that and let it pass? We would like to know from you! 🙂 Also, subscribe our website if you need anymore further information about this which we will cover for sure! Cheers 🙂
[Source- Behance]