Xiaomi is soon said to unveil its next flagship Xiaomi Mi Max and its new fitness band/tracker called as the Mi Band 2 which will be a new addition to the series. But it seems its already leaked ahead of the launch and Xiaomi wasn't clever enough to hide them! So here we are with those images! 😀
With May 10th only a week or so away, we don't have too long to wait until Xiaomi officially takes the wraps off the Xiaomi Mi Max, a flagship handset that is rumored to have a monster 6.4-inch display. Naturally, as we get closer to the official launch date, the leaks are appearing with more frequency, and today we have images of both the Mi Max and the upcoming Mi Band 2 activity tracker to gawk at.
Xiaomi Mi Max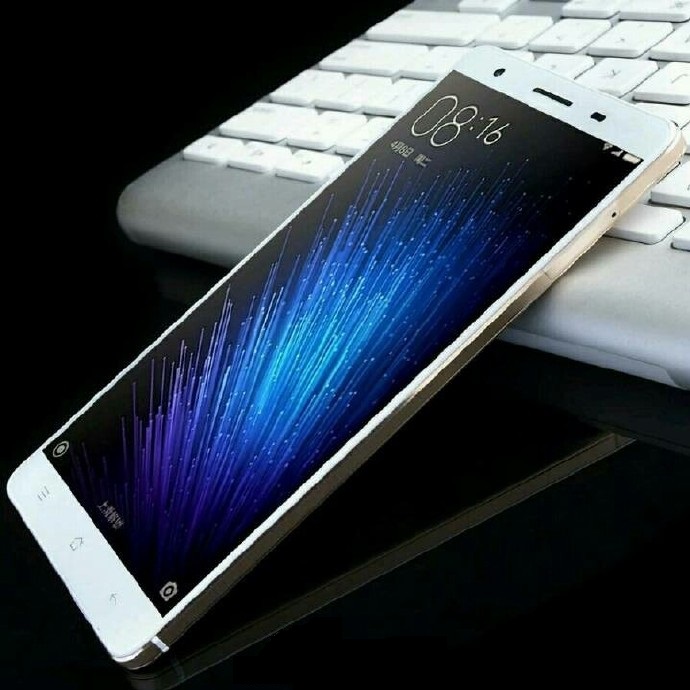 Let's take a look at the Xiaomi Mi Max first, and as you can see from the image above, courtesy of CNMO, the Mi Max would appear to be a large handset, as suggested by the rumours. There's a metal trim on the sides, and capacitative buttons on the front of the handset, with the SIM tray on the right-hand-side edge.
Also Read: Best Heart Rate Monitor Watches! 
According to the rumors, the Xiaomi Mi Max will sport a 6.4-inch Full HD display (made by FUJI), with a Snapdragon 650C providing a the grunt. It's alleged that there will be 3GB of RAM, 32GB of internal storage, with a 16MP rear camera, and a 5MP front camera. With the monster display limited to Full HD, the use of the Snapdragon 650C makes sense instead of using the latest SD820 chip, for example. As you might expect from a high-end phone being released in 2016, the Mi Max will purportedly run Android 6.0.1 Marshmallow out of the box.
Mi Band 2
Moving on to what is allegedly the Mi Band 2, you can see from the image above that it will allegedly be able to detach from the silicon wrist strap just like the previous model. The display is able to show information such as battery status, time, and activity stats such as blood pressure and steps. There's also a button on the top of the unit, presumably to switch between modes.
As is normal with leaks, it's best to take them with the proverbial pinch of salt, although there has been nothing outlandish in today's leaked images. We don't have too long to wait until all is officially unveiled by Xiaomi on May 10th, and I'm sure we will see at least a couple more leaks along the way.