Something big was announced today and it is bound to make a big impact soon. Samsung, arguably the most valuable player of the Android world, is dropping any plans for Android Wear devices.
The move is not coming from nowhere since the last smartwatch released by Samsung, the Gear S2, was running the open source Tizen operating system.
One was allowed to believe Samsung would come up with some kind of new Android Wear device at the eve of the awaited Wear 2.0 OS upgrade, but it seems the electronic giant Will head another way.
This is big because it leaves Google with partners like LG, Huawei and Sony, who will no doubt do everything to fill the void left by Samsung but who are currently not selling many watches at all. Numbers of wareables are significatly lower than what was expected across the board even from big players like Apple who, to this day, have not released individual numbers for the Apple Watch. This leaves Google in a weird place. Should they continue the improvements and avancements to their Wear OS or should they concentrate on something else and support the current watches with security updates only? As a reminder, Android Wear watches sold around 800 000 units, all makers combined, in 2015. Only about 100 000 of those are Samsung watches running Android Wear. On another side, Samsung sold a total of about 600 000 smartwatches, Tizen and Wear combined. If those extra 500 000 Tizen watches were actually Wear OS watches, Google would have passes the million units sold. The impact of Samsung on the wearable market is not negligeable.
WHY SAMSUNG, WHY?
One of the reasons Samsung might be dropping Android Wear is the complete difference from the full Android. The phone OS is based on the principles of open source codes which any manifacturer can use at their wants and needs. Wear, however, is a closed OS that Google basically tells OEM to put up with. Since Google has not been able to take a hold of the wearable market to be in a stronger position to make demands, it is only normal for a big company like Samsung to want to take the crown and they are using, much like the phone version of Android is, an open sourced OS in Tizen.
The question remains, will the Google faithful show Samsung they are loyal to Google and force a come back to Wear or will Samsung sway away fans of wareables with their own OS which could ultimately help their push towards a rumored Tizen OS smartphone?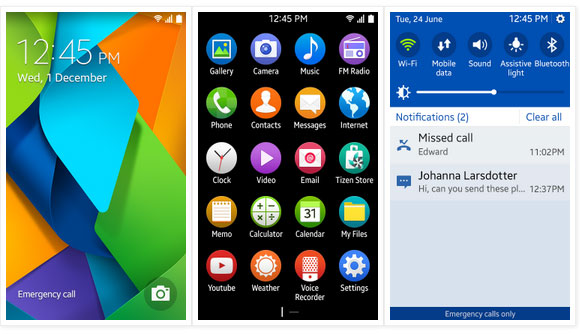 Let us know in the comments below if you Samsung is making a mistake and if you think Android Wear is slowly dying. 🙂