Information about the Galaxy S7 and its curvier sibling, the Galaxy S7 Edge, have been trickling out and the closer we get to its official unveiling, the more meatier the leaks get.
@evleaks,  the infamous source of so many leaks has now posted images that, while he doesn't outright say so, appear to be of the Galaxy S7 and the Galaxy S7 Edge. The design appears to be an incremental change from last year's models and that is understandable. The S6 redesign was in response to years of grumbling about Samsung's uninspired designs and it was never expected that Samsung would go back and start afresh for the S7 after it did exactly that for the S6. That doesn't mean that nothing has changed though.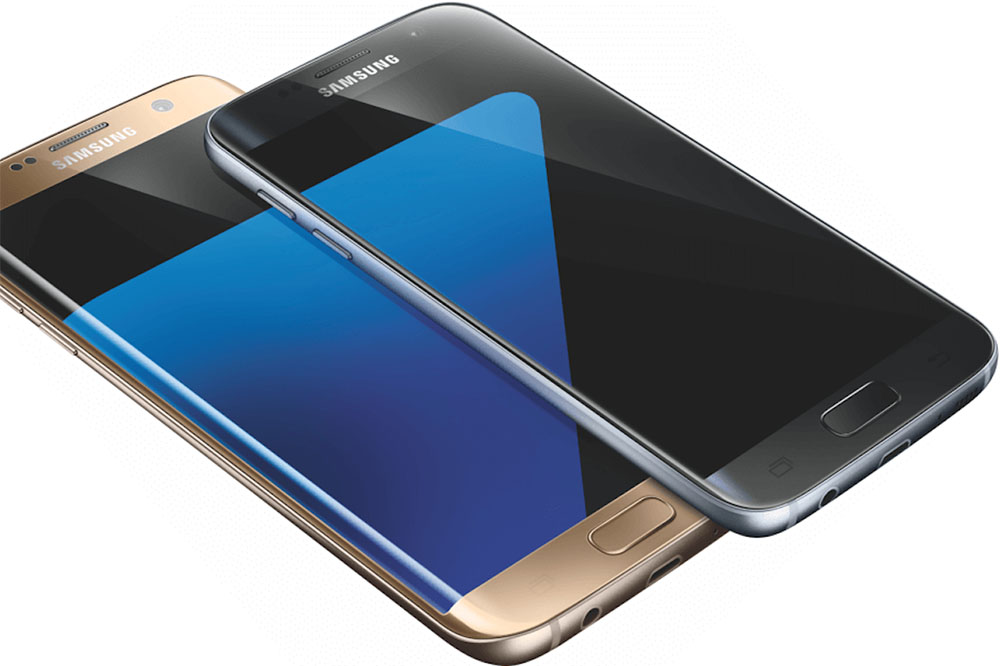 It looks like these phones boast better screen-to-body ratio which simply translates to less bezel, the front facing camera appears more prominent and the home button which doubles up as a fingerprint scanner is more rectangular than before. Here's an interesting observation. The date on the lock screen says February 21. That's when Samsung is expected to reveal this lineup, MWC's press day.
Another image from Evan looks like what will make it to official product page once the phones have been launched. Pay some attention to the bottom end and you'll notice that the port appears to be a regular micro-USB instead of what's shaping up the be the new industry standard: USB Type-C. While it is true that the new port is on very few phones at the moment, it is inevitable that the old micro USB will be phased out even if the transition is bound to get messy.
We have all amassed a wealth of micro USB cables after all and they will be rendered obsolete and redundant by USB Type-C. Why is Samsung not making the jump? We'd say they're waiting for the standard to gain greater market penetration so that the change appears more natural to their customers, even if we feel that it is the responsibility of giants like Samsung to push adoption.
What do you think of the leaked images? Were you hoping for more of a redesign? Let us know below.
Source: @evleaks, Venturebeat