LeEco Le2 – A Premium SmartPhone – In Depth Review!
So I Got the New LeEco Le2, In My Mail last week and since then I've been using it as my primary Device and Using it Normally Made Me Happier than I Was With my Old Moto G Turbo which Was not that fast, sleek and Didn't had a fingerprint Sensor but With the all new Le 2, It has become very easy to unlock the device and I Don't even have to press the lock-screen button, I Just tap at the Finger-Print Sensor and Within 0.4 Seconds it Opens and as it is a Mobile phone sometimes my fingerprint wasn't recognized for the first time but when I Used it the Second Time It Worked.
I Didn't Play much games on the Le2 but I Did Play a few for an hour or so, I Played the Asphalt 8 Which I Didn't Feel any lag, stutters or frame skips, In Riptide GP-2 On the Ultra Settings It stuttered and even if I Change the settings to High or Medium it Has a few Frame-Skips, After Playing Nova-3 I Felt that The GPU (Adreno 510) is not that powerful to run the Nova-3 Very Smoothly and Without any Lags, Still This is a Good Phone For Playing Games Like Asphalt Which are very intense in Graphics.
Also You Can't Charge and use The Headphones/Headsets at The Same time because of The CDLA Technology by LeEco as The Phone Doesn't have a 3.5mm Headphone Jack and You've to use the USB Type-C Port to 3.5mm Jack which Would not Let you use phone while Charging But Still CDLA Makes The Audio quality a lot Better.
Let's Talk a bit About Quality Control and Design!
The Le 2 Also has some unknown Quality Control Issues, The Handset Feels a Lot Lighter to hold and right must not be a right word but I Must Say it feels Hollow When you tap a few many times on the screen and when you depress and Hold or push a lot more on screen it feels a Lot Hollow, We Don't Know what could happen to the device after like a few months of Usage.
The Design of the Device looks to good and stylish while holding in the phone feels very premium due to it's premium metal design, In the display department it is Having a Full HD (1080P) Display Which is a lot Better than What I Used to use and I Think it's good But I Still feel some hollowness below the Display.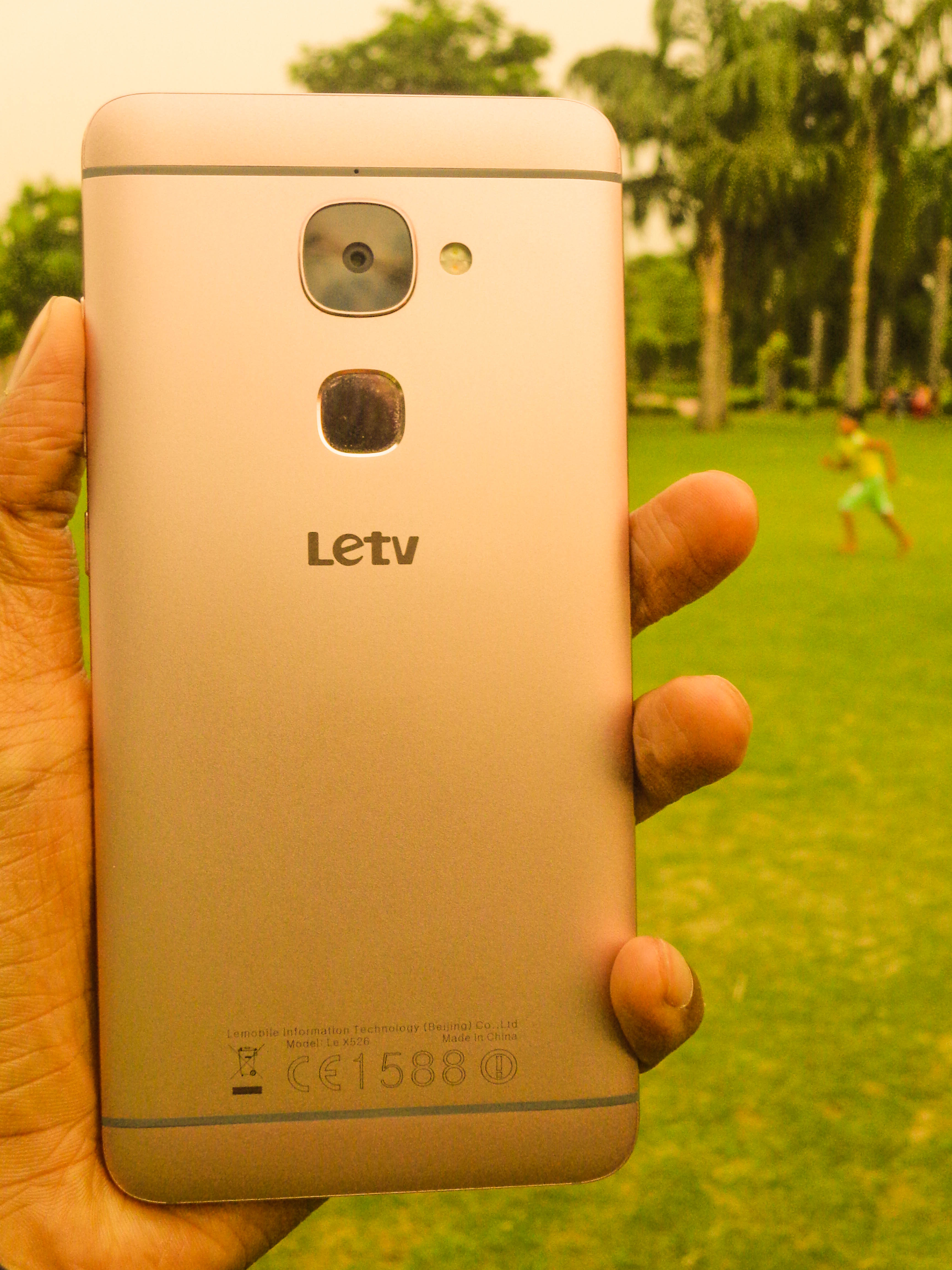 Let's Talk about The Camera, As You May have heard it has an 8 Mega Pixel Front Camera Which is a Fine for Selfies but It's not that best and With The Rear Shooter which is Of 16 Mega-Pixels and Is Kind of Good But as I Said it's Not The Best, One Thing I Like about The Phone is you can touch The FingerPrint Sensor To Capture a Picture.
The Device Comes With IR Blasters A.K.A The One and Only Infrared Blasters which Would Help you control Your Television, Air Conditioners, Smart Boxes and DTH Boxes and Compatible home devices, For Me It Worked With My Television and the Air-Conditioner.
Battery Wise Le2 is Good Even if It Has 3000Mah Battery It Lasts a Day Easily On Full Charge and Moderate Usage and I Feel Battery Wise It's Good To See That Despite of Having Heavy Processor and GPU,  So After Doing Some Temprature Test When I Was in a 15°C In My Room the Device Was around 26°C, 
If You Want to Buy The Phone (Le2) You Could Buy it Here : http://bit.ly/TekhDLe2
Stay Tuned For More Review Like This, Thanks For Watching The Post and Please Bookmark The Site For More Amazing and Detailed Reviews! : Thanks!