OnePlus took to it's forum today to announce something major. For the first time in the world, they will unveal their brand new device using virtual reality. I hear you say, didn't they do that with the OnePlus 2? You are absolutely right. How is it different this time? Well, the founder of OnePlus, Carl Pei, said this time they are not relying on the same old Google Cardboard… They are releasing their very own headset dubbed Loop VR! Also according to Carl, this will be the first full shopping experience in virtual reality in order to fully launch the highly anticipated OnePlus 3!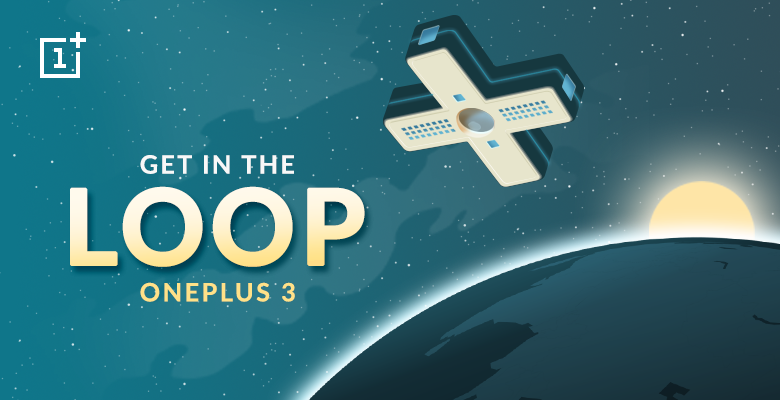 Indeed, in what OnePlus calls the Loop (their name for their virtual shop), users will be able to see the launch and purchase the product straight from their headset. That is possible thanks to a partnership with AntVR. Now, how do you score such a headset, you ask? Details are not out yet, but OnePlus plans on giving them for FREE!! They should be available on the OnePlus website and all you pay is shipping.
As a reminder, the rumored specs for the OnePlus 3 are the latest version of Oxygen OS with a 5.5-inch 1080p display, Snapdragon 820 processor, 4GB of RAM, 32GB of internal storage and 16 megapixel rear-facing camera, and a 3000mAh battery.
Here is the announcement made from OnePlus on their forum:
Friends,

Last year, we unveiled the OnePlus 2 in the world's first VR launch event. We were quite nervous about how it would turn out, as VR is still a nascent technology. Although the experience wasn't perfect, a lot of our fans enjoyed visiting our office (virtually) and witnessing the OnePlus 2 for the first time. The day after launch, I was even recognized in New York by someone who had experienced our VR launch on his Samsung Galaxy. Speaking of Samsung, I want to give them an honorable mention for being the world's second company to launch a product in VR.

With the OnePlus 3, we're upping the ante. We believe we, and the tech industry as a whole, have only scratched the surface of what can be done in VR, and there's much more immersive experiences to be had. Inspired by a certain fan video, we took to our imagination of where OnePlus would be decades from now, having moved our headquarters to space. Our space station is called The Loop, and we're excited for you to check it out.

Last year, we made 30,000 OnePlus Cardboard viewers and sent them to our fans for free (plus shipping) before the launch. This year, we're taking this one step further too. Forget cardboard, this year we're excited to bring you the OnePlus Loop VR Headset – for a more robust, immersive and comfortable experience. Loop VR is beautiful, and developed together with our buddies at AntVR who are pros at VR optics. We're confident that this year's experience will be vastly improved.

In case it wasn't clear, the Loop VR Headset is available completely free (plus shipping) right now. Hurry up, because we only have 30,000 available and I'm sure these will become collector's items. Start preparing for your journey into outer space by claiming your Loop VR headset today!

Doing the world's first product launch in VR was cool in 2015. In 2016, the OnePlus 3 launch will be the world's first global shopping experience in VR. Visitors to The Loop will be able to order the OnePlus 3 before anyone else, in VR.

We're extremely excited about the OnePlus 3, but it's important to remember that without you, we wouldn't have made it this far. Actually, that's why we decided to do VR launches in the first place. Instead of speaking to a few members of the press, to be able to bring all of you together at the same time, and same place. This is just as much your launch as it is ours. We can't wait to see what's next, so let's find out – together.

Never Settle.
So, Would you like to have such a VR Experience Shopping? Or Its a meh technology? What are up to? Let us know in the comment sections below! 😀