Android One, Google's initiative to provide great Smartphones at Chaper price to the mass. Android One phones are basically cheaper Nexus phones with the Best and Latest OS always, infact the One users are actually running Android 6.0 Marshmallow from last 5-6months now which was updated at the same day Nexus phones were done! Amazing, isn't it? Yes and thus, Google is again refocusing on this initiative and soon bringing up new devices in this Series.
When Rick Osterloh left Motorola a few months ago, it was a pretty safe bet that Google would be on the top of his call list (or that Google would call him first). Returning to Google to run a unified hardware division, Osterloh's role has expanded significantly. But the role has just grown a little bit more, with Google's low-cost hardware platform, Android One, having been added to Osterloh's portfolio.
Mike Hayes, the director of business development for Android and Chrome partnerships, confirmed the addition in a recent interview with the Economic Times, saying "Google is taking a broader view of its hardware business. So you should expect to see a position around what we are doing on low-end devices all the way through." What this means for everything in between the entry-level Android One devices and the 'flagship' Nexus line we'll have to wait and see.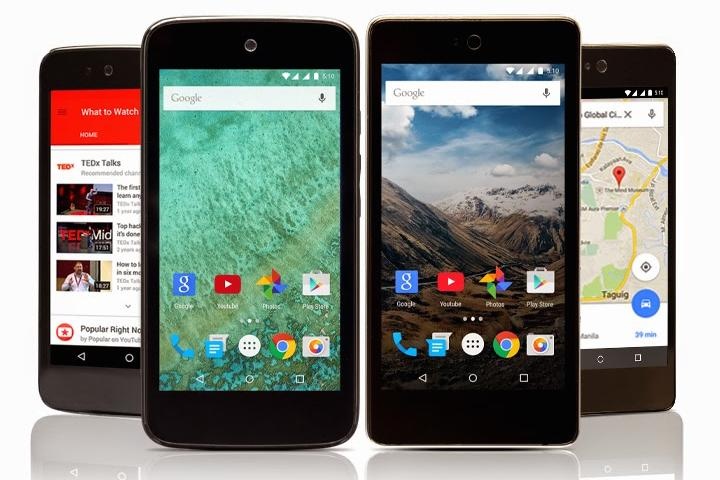 Google had previously been in hot water with its OEM partners for owning Motorola, which was perhaps justifiably seen as 'insider' competition to the likes of Samsung, HTC, Sony and LG. Rumors of back room deals swirled and then multiple manufacturers eased off the duplicate app front at the same time that Google sold Motorola to Lenovo.
Most recently HTC has been working with Google to remove duplicate apps and Samsung has an alternative UI with large doses of stock Android in it. While Google may have offloaded Motorola to seal the deal, by offering the Nexus 5X and Nexus 6P last year it effectively doubled its smartphone offerings and is set to to continue that trend this year (interestingly enough, with HTC as the prime partner suspect).
With Android One now falling under the same umbrella as Nexus and the Pixel C, we may see a more streamlined approach to Google's entry-level, mid-range and high-end offerings. How Android One will change or how other variations on the same theme might emerge, only time will tell, but Hayes' "broader strategy"  does hint at it:
"We still have interest from a number of OEMs wanting to work with us on programmes like Android One. The program is about mass market low-end devices, more affordability and to drive services into the market, and the premium things that we are working on with a number of OEMs."