Google is having so many social apps like Hangouts, Google+, Messenger and etc. Here Google again confuses users with a new launch of Google Spaces.
After it was announced earlier today, Google Spaces — the search giant's odd new social/sharing/chatting thing — is now available on the Google Play Store, Chrome Web Store, and on your desktop web browser. Initially thought to be a group messaging service, Spaces is something else entirely. It's a lot more social, public, and closer to something like Google+'s Communities than anything else (just much more difficult to navigate News and Rumors)
Last year there was a rumor that suggested Google+ would be split into three separate apps: Hangouts, Photos and Stream. While Photos and Hangouts are now separate apps, the Stream app never showed up. What if Spaces is meant to be the third app?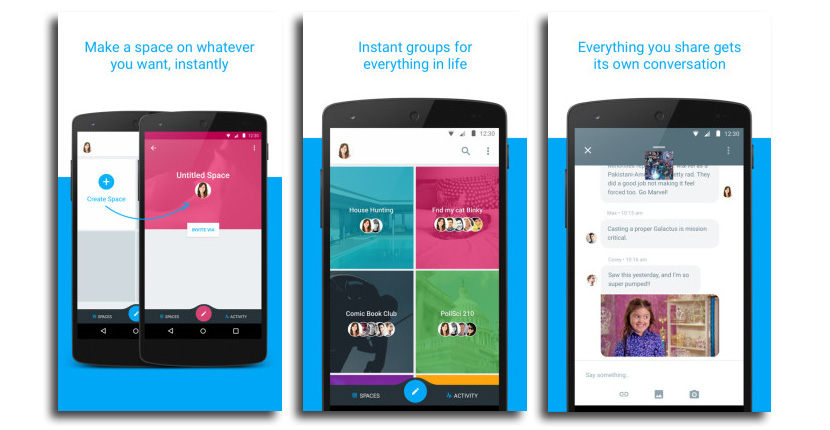 Instantly create a space in one tap. Easily invite friends with a quick link.Share the things you love with Search and YouTube!
While it's always fun to have more options, we just can't help but ask Google the question… why? In either case, you can give it a shot via the links down below.
Spaces will be gradually rolling out today for Android, iOS, desktop and mobile web for all Gmail accounts. Check back to this page to see the respective app stostore links! 🙂