Samsung is passing through a bad time now due to the Explosives they made in the form of their "Flagship 2016".  But.. Things don't stop in Samsung's kitchen and thus, we are seeing the first LEAKS of the upcoming mid-range beast, Galaxy A8 2016.
When your hunt for concept phones is going slow, it's time to turn to phone renders, such as the one that just leaked below. It shows the Samsung Galaxy A8 2016, courtesy of leakster @OnLeaks and this model is probably the best looking of the series right now.
Keeping the Galaxy S7 general design, but turning it bigger makes this feel like the Note 7 without an Edge screen maybe. That's especially since it has a 5.7 inch diagonal and it's also interesting that this model is slimmer than the Galaxy S7, at 7.3 mm in waistline. The phone has glass at the back and front, probably 2.5D glass panels like the rest of the Galaxy A 2016 units.
Follow Techieword for good tech news!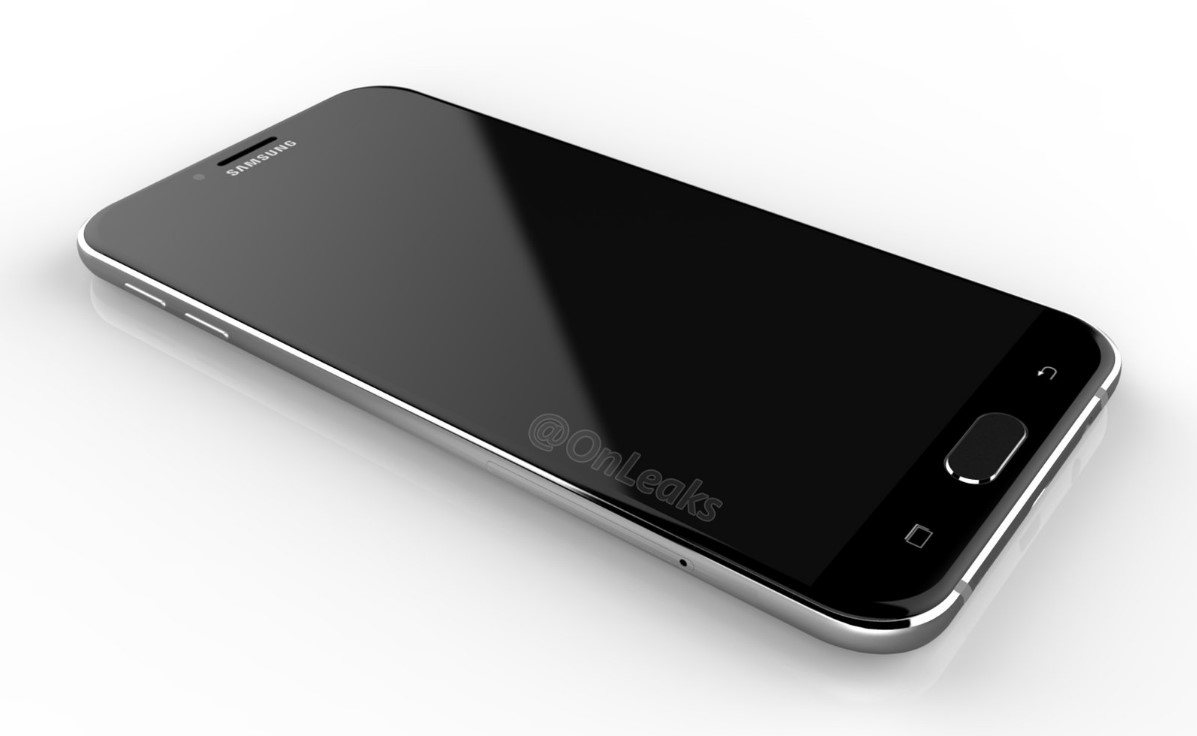 A metal frame between the glass panels is pretty much a given and the Galaxy A8 2016 is also said to bring an Exynos 7420 CPU, a Super AMOLED Full HD 5.7 inch screen and 3 GB of RAM. 32 GB of storage and a microSD card slot are also here, plus a 16 megapixel back shooter and a 5 MP selfie shooter. There's a very interesting hole above the Power button, that may just be a fresh speaker.
What do you think of this device? Let us know in the comment sections below!
[SOURCE: @OnLeaks]