Now that the South Korean handset maker, Samsung has launched its latest flagships around the world, talks about the next big this has sparked off.  The next big thing from Samsung is always the Note series handset and this year the brand is all set to launch the all new Galaxy Note 7. Last year, Galaxy Note 5 was one of the finest phablets to be around in the market. Now, if the speculations are to be believed, Galaxy Note 7 is not only going to be a stunner but the most technologically advanced handset as well. Recently, a rumour broke out on the Internet that the device is going to be launched soon and we could not be any more excited. Here is a roundup of all that is known about the upcoming Note 7.
Revolutionary Iris Scanner-
Samsung was one of the first Android device manufacturer to come up with a fingerprint scanner enabled smartphone with Samsung Galaxy S5. It is beyond doubt that the Galaxy S5 was light years ahead of the competition in terms of technology and features. Ever since than every flagship device from the brand came with the scanner and Galaxy Note 4 was the first Note to come with the same. Samsung Galaxy Note 7 will also feature the signature fingerprint scanner on the front but this time around there is something revolutionary as well. Samsung Galaxy Note 7 would be one of the first high end smartphone that will feature a full-fledged Iris scanner. This means that the user can even unlock the handset with their eye, which again puts this handset light years ahead of the race.
Sticking to the guns in design-
The South Korean handset maker, for years, has been struggling with design issue and found its sweet spot with the Galaxy S6, which was a beauty with glass and metal design. Once the handset maker was there, it never looked back and all its high end device have been launched with the same design since Galaxy S6 and Galaxy S6 Edge. Last year, Samsung launched Galaxy Note 5 with similar design and glass rear panel that curved on edges. Without a doubt, Note 5 was the most beautiful Note till date and there seems to be no reason why Samsung should not repeat it. However, one of the speculations this year is that the phablet might come with IP68 rating, which means it would be water-resistant as well as dust-resistant.
Curved display on a Note-
Samsung was again a pioneer when it came to curved edge display, when it launched the Galaxy S6 Edge. The curved display is not just a gimmick as it has been in past on devices like LG G Flex. Samsung has ensured that the curved edges of the handset has its own significance and features. Samsung used the curved edge to display time and notifications, when the display is off to save battery. Moreover, there is a whole lot of features imbibed on the curved bit of display when the device is on. As per recent reports, the handset maker have incorporated dual curved edge on the phone and it is quite exciting. However, the display on the device would be Super AMOLED panel only with a resolution of 2560 x 1440 pixels viz. Quad-HD. However, many users expect that the device would come with Samsung's latest Y-Octa display as reported.)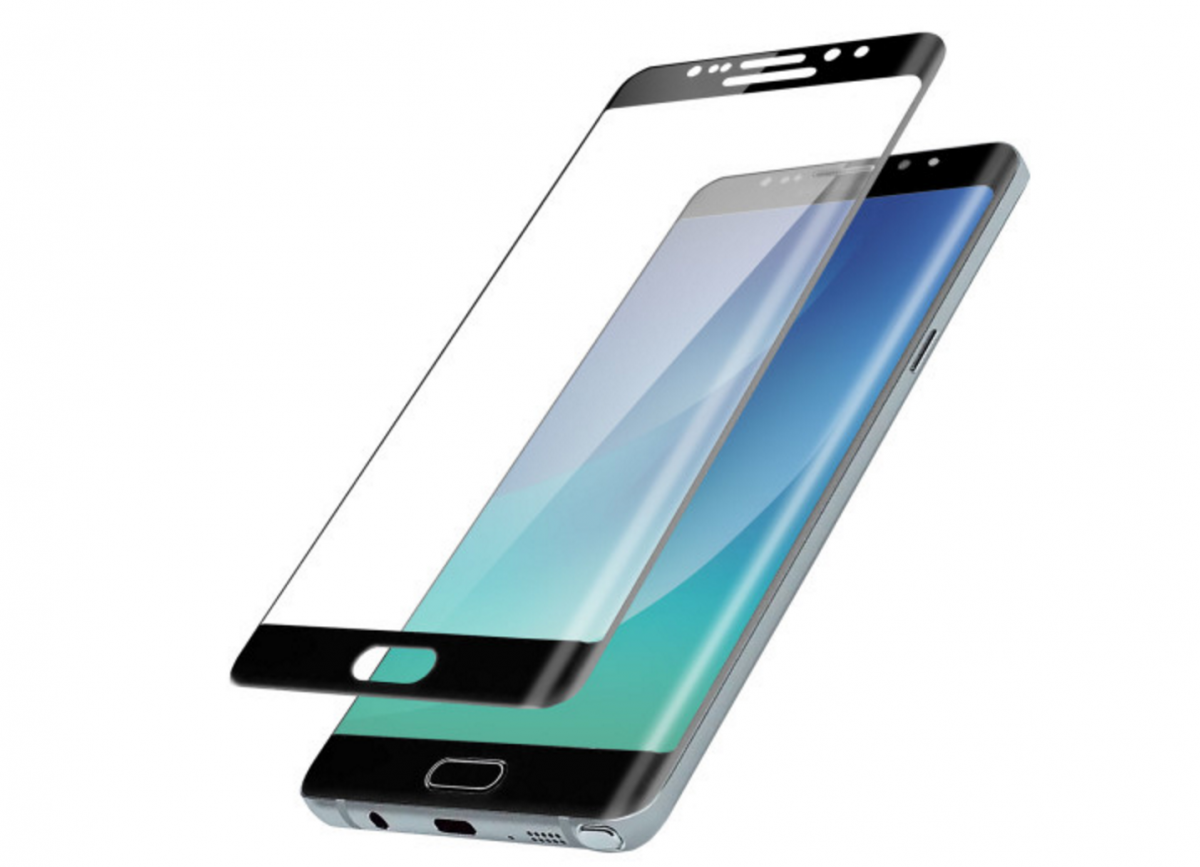 Galaxy Note 7 is expected to be a beast-
Samsung Galaxy Note devices are known to be a beast when it comes to performance and we could not fathom why Galaxy Note 7 should be any different. It is being speculated and is quite obvious that the upcoming phablet would come running on the Snapdragon 820/821 processor, which has been designed to deliver performance without hogging a lot of battery. However, Samsung is known to launch its devices in India with its own Exynos processor, which are not as snappy as Snapdragon. Moreover, it is being speculated that the device would feature a massive RAM of 6 GB to support the processor. However, we believe that device would feature 4 GB RAM because having 6 GB of RAM on a smartphone is not at all necessary.
Galaxy Note 7 will feature newest Dual-pixels snapper-
When Samsung came out with its last flagship device, people were surprised to see that the rear camera on the device is a 12 Megapixels shooter. This was a huge step down from the 16 Megapixels unit that featured on Galaxy S6. However, Samsung was quick to claim that the 12 Megapixels snapper on the Galaxy S7 is in fact better than 16 Megapixels one on Galaxy S6. The reason behind being that the new camera module is a dual pixel camera, which takes in more amount of light than a regular mega pixels. This results in better details and clarity in the pictures, which we have already seen in Ultrapixels camera from HTC. It is a given that the Galaxy Note 7 would also come with the same 12 Dual Pixels snapper on the rear panel and an 8 Megapixels unit on the front.
This is all that is known about the upcoming Galaxy Note 7 so far and from the looks of it, Samsung has nailed it yet again. It is a given that the upcoming handset would be a looker and would perform like a beast. A recent report states that the brand will announce the Galaxy Note 7 on August 2, 2016 and we are unable to suppress our anxiety. We can expect the brand to price this handset northwards of INR 50,000, which is a normal Samsung mobile price when it comes to flagships.