The past few years we have seen some tremendous change in technology  and have gained insight into what the smartphones we yield are capable of.It all started of with the Oneplus 1 which paved the way and proved that you dont need to spend a year of mortgage in buying a premium flagship quality phone.
This time its Vernee , yet another Chinese start up proving the might the Chinese android empire has in building devices with herculean specifications.The device code named "Apollo" is said to host 6Gigs of RAM and 128 Gigs of internal storage with the additional possibility to expand with external storage via Micro SD card.Some would call this a mini computer .Not to forget all this at a whooping price of just 400$.
THE SPECS OF VERNEE APOLLO- 
The device is said to feature a 5.15 inch Quad HD screen (2560×1440 pixels) resolution display with the additional much welcomed 3D touch support.To recap in the android domain only two other phones the Gionee S8 and upcoming Meizu Pro 6 are the confirmed devices to also support 3D Touch as of now in 2016.The Apollo Vernee is powered by a Helio X20 Deca Core processor clocked at 2.5Ghz adorned with a Mali-T880 GPU.The device also boasts a  21MP Sony IMX230 Rear Shooter with a 8MP front camera.It runs Android Marshmallow 6.0 out of the box and from the official images the UI is strikingly similar to stock Android which would be much appreciated if it were free from bloatware.The device also sports a premium unibody metal design with a fingeprint sensor placed on the rear underneath the camera much like the phones of today.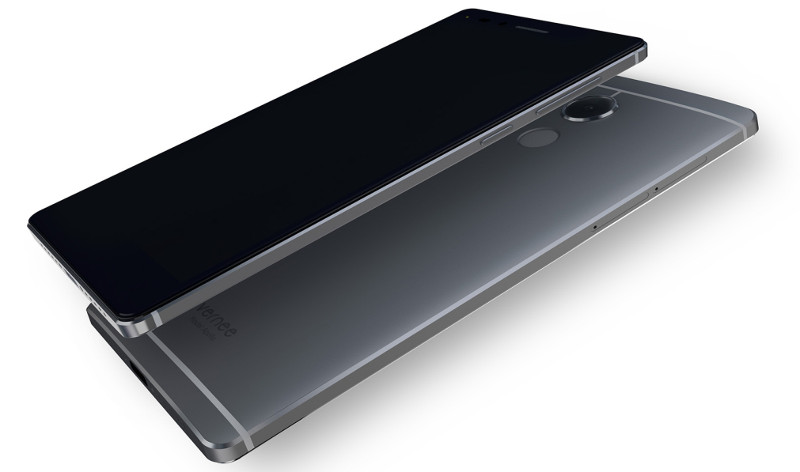 Earlier on this year the same company also announced their debut phone "Thor" a mid range device with a glass front&rear much like the Samsung s6/s6 edge.The phone features a 5 inch fHD (1280×720 pixels) On-Cell display with a MediaTek MT6753 octa-core processor.3 gigs of Ram 16gb of on board storage supported by a 2800 mah battery capable of fast charge at a price of 130$ , some would say this is quite far fetched.
The company has not given a specific time frame for the launch or its availbility , but they did confirm the device going on sale starting from April.What do you think about these two "mythological" devices? Do drop your comments below and stay tuned for further updates!.
SOURCE:Vernee