The instant messaging scene has grown increasingly crowded over the past few years and each service tries really hard to feel familiar and yet have its own identity. This has lead to a lot of copying (or being inspired) and plenty of gimmicks, all in an effort to get people onboard and make them stay. Wire is not a newcomer to this scene but it recently open source and that is what made me check it out. Here is why I switched over to Wire Messenger!
There isn't anything new to see here though from the very beginning the gorgeous design of this app is very apparent. We'll be discussing it at length later so I shan't digress. You can sign up using your number or your email ID. Using the latter will keep your number private from those who aren't in your contacts and that's appreciated. The activation message is directly picked up from your SMS app and you're signed in.
You'll then pick your username (and a password if you intend to use other clients) and an image which doubles up as your profile pic and your background. Using your email ID will let you use the Wire Messenger desktop clients and web clients. Sadly, a GNU/Linux client doesn't exist as of now and there is no news on whether one will be available anytime soon. The web clients do a good job of letting you access your account on GNU/Linux distros though.
You'll first see your conversations screen which will display your chosen image as a background. The image is dimmed and doesn't affect legibility and is a nice touch. Here is where you'll see all your conversations and any contact of yours who joins Wire will show up here as a way of letting you know.
Otto The Bot is the name for the tutorial. You can't call it inline like the bots in Telegram or Assistant from the upcoming Google Allo or chat with it like Natasha from Hike. All it is is a tutorial. It'll guide you through all that Wire has to offer and now is the right time to touch upon it. Before we do that though, let's talk encryption. By avoiding bots and personal assistants, Wire doesn't need to offer specialised private or secret chats. All your conversations are end-to-end encrypted and this is important. A compromise on this front cannot be accepted. Wire also supports group chats and video calls and these too are end-to-end encrypted. Groups however are limited to 128 people.
The chat window is where Wire really shines if you appreciate minimalism. While the bar at the bottom is full of actions, their icons are well designed and complement the rest of the design. That you cannot rearrange them to make your favourite actions more accessible is something I hope is fixed soon. The cleanliness of the design is something that still leaves me starry eyed at times. No chat bubbles here. The focus is on the text and by adopting the light weight of whatever font you're using, the elegance of the text is further elevated. Despite the lack of chat bubbles (whose ubiquity has rendered them banal), figuring out whose messages are whose is never a problem, thanks to subtle design cues.
The dark theme deserves special mention. Apart from its obvious benefits to users with AMOLED screens, the theme is a visual treat for all. While most apps go out of their way to advertise the presence of a night or dark theme, Wire doesn't and still manages to nail it. You can toggle this option in the settings.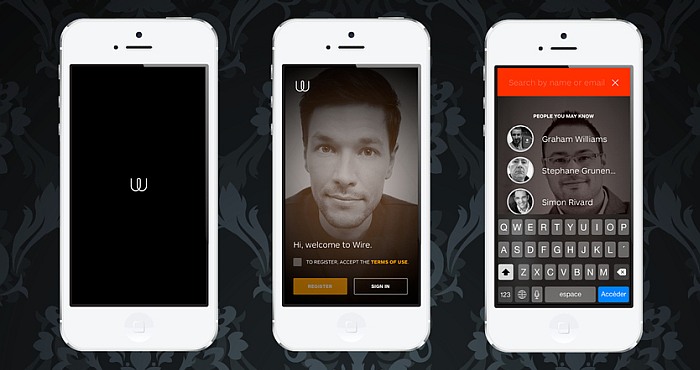 Wire Messenger does what most chat apps do and lets you share images, videos and voice clips. The images sent are not compressed as much as those of certain other apps (ahem, WhatsApp) and the voice clips can be modified with a number of filters. These range from echoes to speeding up your voice to making you sound like you are high on helium. The 'camera keyboard' makes picking images easier and does it without dragging you away from your conversation.
Wire goes a step further and lets you send any files with the only limitation being the size. This cannot exceed 25 MB. All that you share, photos, videos or files are end-to-end encrypted. Location sharing too is present and works as expected. An intersting feature is ping which is a handy way of reminding someone that you are waiting for their reply. It can also be used to initiate conversations if you are too bored to say hi. Wire also supports GIFs and this is powered by Giphy. The way it is built into your conversation and the ease of it will have you sending GIFs even if it isn't something you used to do. There is also support for embedding Spotify soundtracks though I couldn't test it as Spotify is unavailable in my country. Also supported are SoundCloud soundtracks and YouTube and Vimeo audio clips.
Wire also lets you place voice and video calls and the quality and connectivity on these is supposed to be better than its competitors. I couldn't however make any comparisions. Both, the audio and the video calls are end-to-encrypted. The UI here too is clean and simple. The method for answering calls is a bit difficult to grasp initially but feels right once you've done it the first time. (Hint: Swipe the chat head to the answer or reject button).
It is here that you can toggle the dark theme on and off. This is also the place to control your privacy. You can also reset your password and keep track of your devices. Customisation options are limited and you can only change your image. The other customisation present lets you pick your accent and while the number of colours offered isn't wide, the way this colour is incorporated into the UI is a delight. The other options available are standard fare.
Wire Messenger very recently went open source and this is wonderful news for developers and users alike. This also applies to their customer support in the sense that the team actually and always responds to your queries and feature requests. I'd know since I've sent my fair share of emails. This lets even regular users feel like they too have a say in the development and that feels empowering.
There are a number of improvements that the app is in need of and the one that immediately comes to mind is the lack of support for auto-rotate. Wire Messenger's Android apps also lack support for text formatting, something that more and more apps are adapting. I was told that this was supported in the desktop clients and should make its way here. Updates are fairly regular and substantial and you can count on each bringing more than "bug fixes and performance improvements".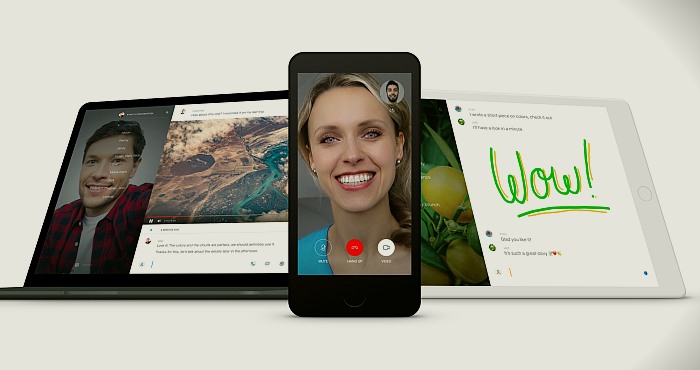 Wire has a lot going for it. As an open source app, Wire promises to never give in to ads to spoil their pristine user experience or mine user data. Its open source nature that makes me trust it over apps belonging to giant corporations as you don't need to take anything they say at face value. When Wire says their encryption system uses Axolotl, you are welcome to verify and this transparency too is wonderful.
The biggest barrier to any messaging app is getting the people you speak to and I'm pleased to say that everyone I asked to just try this app out ended up staying. You can bank on its aesthetics to interest people and those big emoji help too. Once onboard, the solid user experience is reason enough to stay. However, Wire is a "Private Messenger" and I really doubt if you can succeed in migrating to this entirely, abandoning other instant messaging apps. That works just fine though as this does feel like a place for personal and private conversations and I for one am gonna stand by it for the long run.